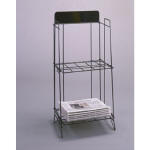 News Paper Racks for Broad Sheet, Quarter Fold, Magazine and more.
Paper display racks for the office, retail sales, and the scrapbooking hobby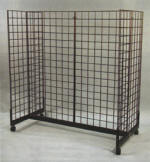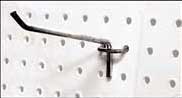 Peg hooks available for Pegboard, Grid, Slatgrid, and Slatwall.

CD Displays are the lightweight alternative for merchandising music and software CDs. The wire frame construction is designed for use on runs with 22" Base Shelves.
What are Display Racks?
Display Racks are a type of fixture used to display merchandise, products, or items in a retail type store environment, typically constructed of a type or all steel wire.